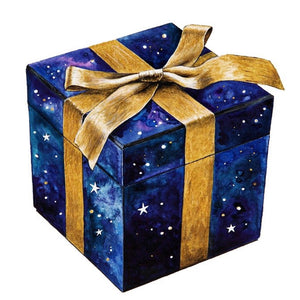 It's been amazing to see the amount of people that approached us, asking for ways to gift toys to those that are in difficult financial situations. We knew "Don't Play With That" was a community in many regards, but never realized that it would be for kindness as well!
So, if you're feeling generous or can use some great karma, consider giving to this toy fund. All of the proceeds will go toward paying for toys for those in need. 
We want to join in in the kindness! So, we will be taking 50% off for all the donated toys. For example, a $10 dollar gift will get $20 dollars in toys. 
We set the number at $5 but if you've got some more to spare, just add more to your cart...
As to preserve the privacy of those in need, we will not be announcing them as recipients. Though, we will occasionally make some noise about how much generosity people have!
As of May 24 , 2023 we have distributed 36 toys to families in need from the donations of 39 kind souls. These generous gifts have ranged from $2.50 to $100! No kindness is too small.
Generous
It's not every day that you see a company concerned about the less fortunate!